Thank you for your interest in our High School, named one of the 50 best Christian High Schools in America!  Whitefield Academy High School has an advanced curriculum grounded in a biblical worldview. Through a combination of advance placement, dual credit and honors level courses along with a strong fine arts and athletics program your student will be prepared for college and life. I am grateful for the opportunities Whitefield has to partner with our parents in the education of their students. My prayer is God would also lead you to be part of our family. Again, thanks for your interest and additional information can be obtained from our Admissions Coordinator.
- Gary Mounce, High School Principal

Students are challenged academically.
Strong standardized test scores are developed through a guided program of learning and achievement
Families appreciate the opportunity to meet with education professionals for individualized college preparatory review
The Teacher to Student ratio is 11:1
We maintain a small class size to allow for more individualized support
Graduating classes over the past five years have each achieved more than $3 million in offered scholarships
Students can choose to participate in an extracurricular Robotics program
Students are challenged spiritually.
All students and families are required to attend a Bible believing church
All teachers profess a strong faith in Jesus Christ as Lord and are dedicated to Christian education
Students are expected to engage in a vital relationship with the Lord Jesus Christ
In the classroom, students at the upper levels have the opportunity to learn about apologetics as they prepare to enter the college arena
Whitefield Academy has a full-time Spiritual Life Coordinator on staff to encourage and support students in their daily spiritual walk.
Students are also challenged physically.
We teach life-long practices of health, nutrition, and physical fitness
60%+ of the student body are involved in athletic programs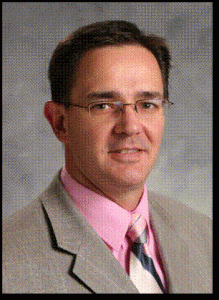 Mr. Gary Mounce, High School Principal
High School is a time when your student will begin the process of defining themselves. It is also a time in their life they start becoming more independent. It is important this development takes place in a family environment where the teachers are dedicated to Kingdom education.
I look forward to sharing with you how Whitefield Academy is Small enough to be family yet Large enough to make a difference!
- Gary