PRESCHOOL: Laying the Foundation
Our state-licensed preschool offers a Christ-centered, loving environment for 1-4 year olds. Hands-on activities blended with music, arts, and play will equip your child with the tools profitable for school success. We take a Biblically-based approach to learning that involves Music and Movement class, the ABEKA phonics program, and WEE learn. Preschool students also participate in Spanish, learning centers, Chapel, and Bible stories.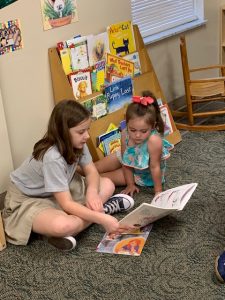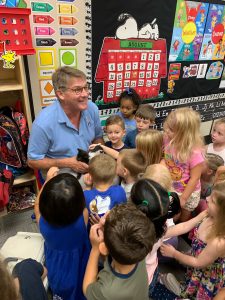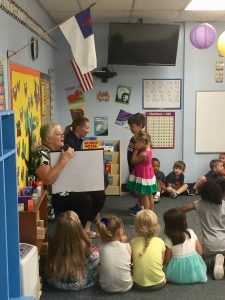 Highly-Trained Staff
Whitefield Academy Lead Preschool teachers have obtained a Child Development Associate credential and/or a  college degree in education. All teachers are first-aid and CPR certified. We refer to our teachers as a "living curriculum," meaning that each professes a relationship with Jesus Christ and portray His love in their daily teaching and interactions with students.
Program
ABEKA phonics program
WEE learn
Music and Movement
Special Areas: (varies by campus)

Computer Class for PK4
Special Reading Time/School Library (PK3/PK4)
Spanish (PK3/PK4)

Weekly Chapel Program
Bible Lessons/Themes
Hands on Activities
Variety of Learning Centers
Recess
Craft Time
Nap/Rest Time
*Lunch is included in the Preschool Tuition.
* Before / After School Care provided for an additional fee.
Supply List for Preschool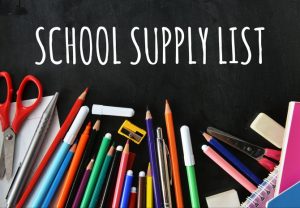 Click a button below to download:
Preschool Supply List 2021-22 East Campus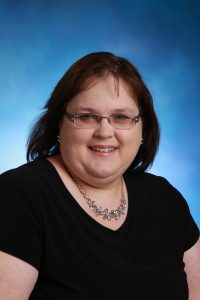 Ms. Lisa Hammond, Preschool Director
Thank you for considering Whitefield Academy Preschool! We offer a loving environment that provides a Christ-centered, Biblically-based approach to learning and growing. Through hands on activities, blended with music, arts and play, your child will develop the primary educational foundation needed for school success. With our small size and well-trained teachers, we believe that you will find our facility an excellent building block to your child's education.  We are excited about the opportunity to partner with you in the education of your child.  We look forward to meeting you and your child.
- Ms. Lisa Hammond
Preschool Director