Thank you for considering Whitefield Academy Preschool and taking the time to view our website. We offer a loving environment that provides a strong Christ-centered, Biblically-based approach to learning and growing. Through hands on activities, blended with music, arts and play, your child will develop the primary educational foundation needed for school success. With our small size and well-trained teachers, we believe that you will find our facility an excellent building block to your child's education.  We are excited about the opportunity to partner with you in the education of your child.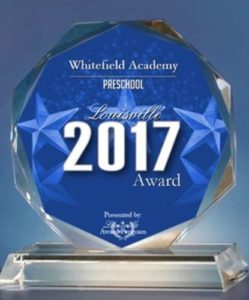 Whitefield Academy has been selected for the 2017 Louisville Award in the Preschool category by the Louisville Award Program!
The Louisville Award Program is an annual awards program honoring the achievements and accomplishments of local businesses throughout the Louisville area. Recognition is given to those companies that have shown the ability to use their best practices and implemented programs to generate competitive advantages and long-term value.
We are so proud of our Preschool Director, Lisa Hammond, and all of the preschool faculty/staff for making Whitefield Academy Preschool a top Preschool in Louisville!
Program
Located at 7711 Fegenbush Ln., Louisville, KY &
Located at 15201 Shelbyville Rd.,Louisville, KY
ABEKA phonics program
WEE learn
Music and Movement Class
Computer Class for PK2 – PK4
Special Reading Time (School Library)
Weekly Chapel Program
Hands on Activities
Variety of Learning Centers
Certified, Christian Teachers
Certified in First-Aid & CPR
* Before / After School Care provided for an additional fee
Supply List for Preschool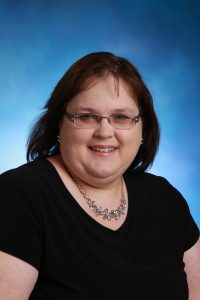 Ms. Lisa Hammond, Preschool Director
Preschoolers need a solid spiritual foundation on which to base a future relationship with Jesus Christ.  Our preschool provides a unique opportunity for children to get that spiritual foundation while providing the academic learning needed to be successful.  Our teachers strive to model Christ's love daily and encourage each child to grow in their learning.  We look forward to meeting you and your child.
- Ms. Lisa Hammond