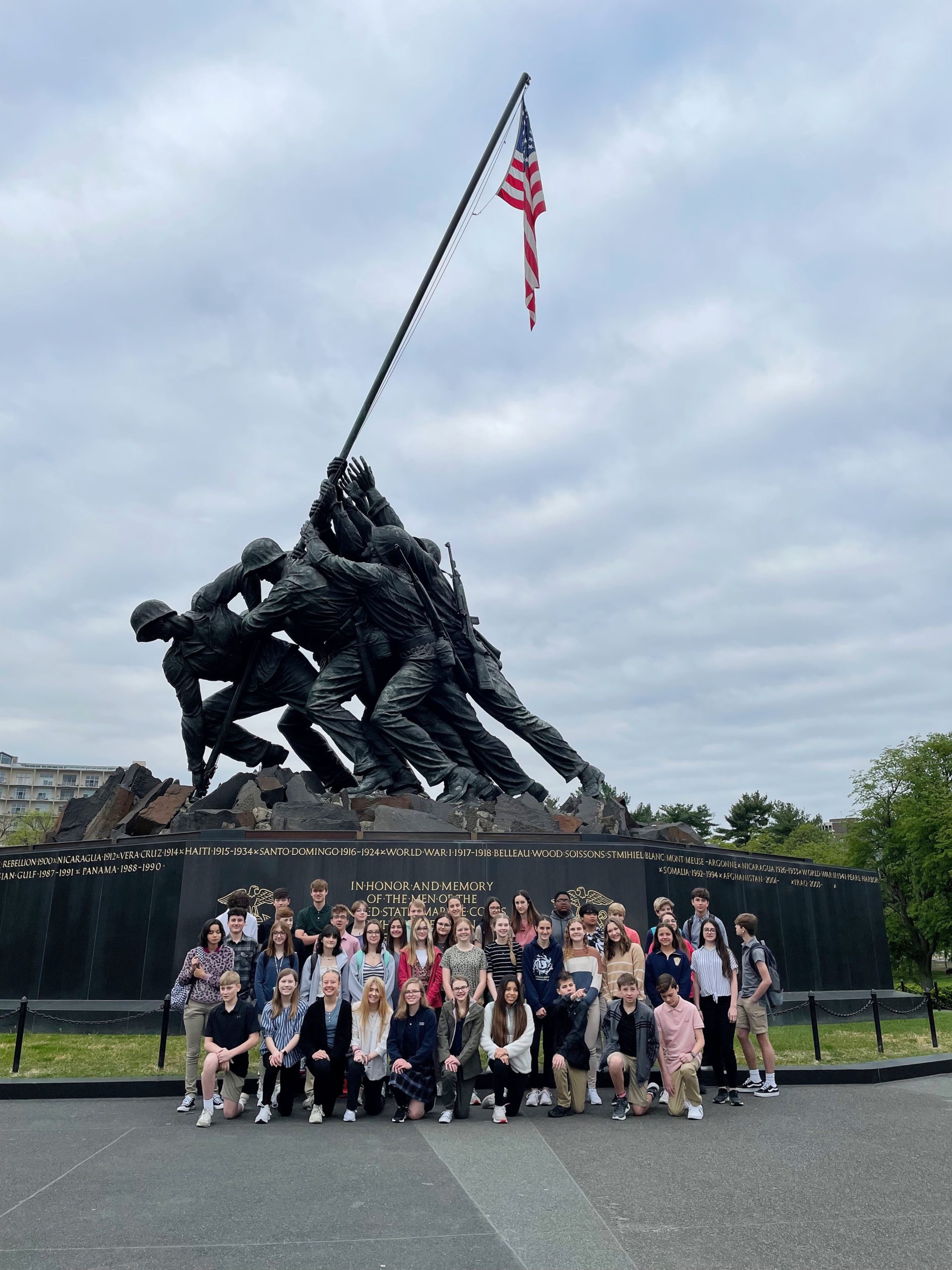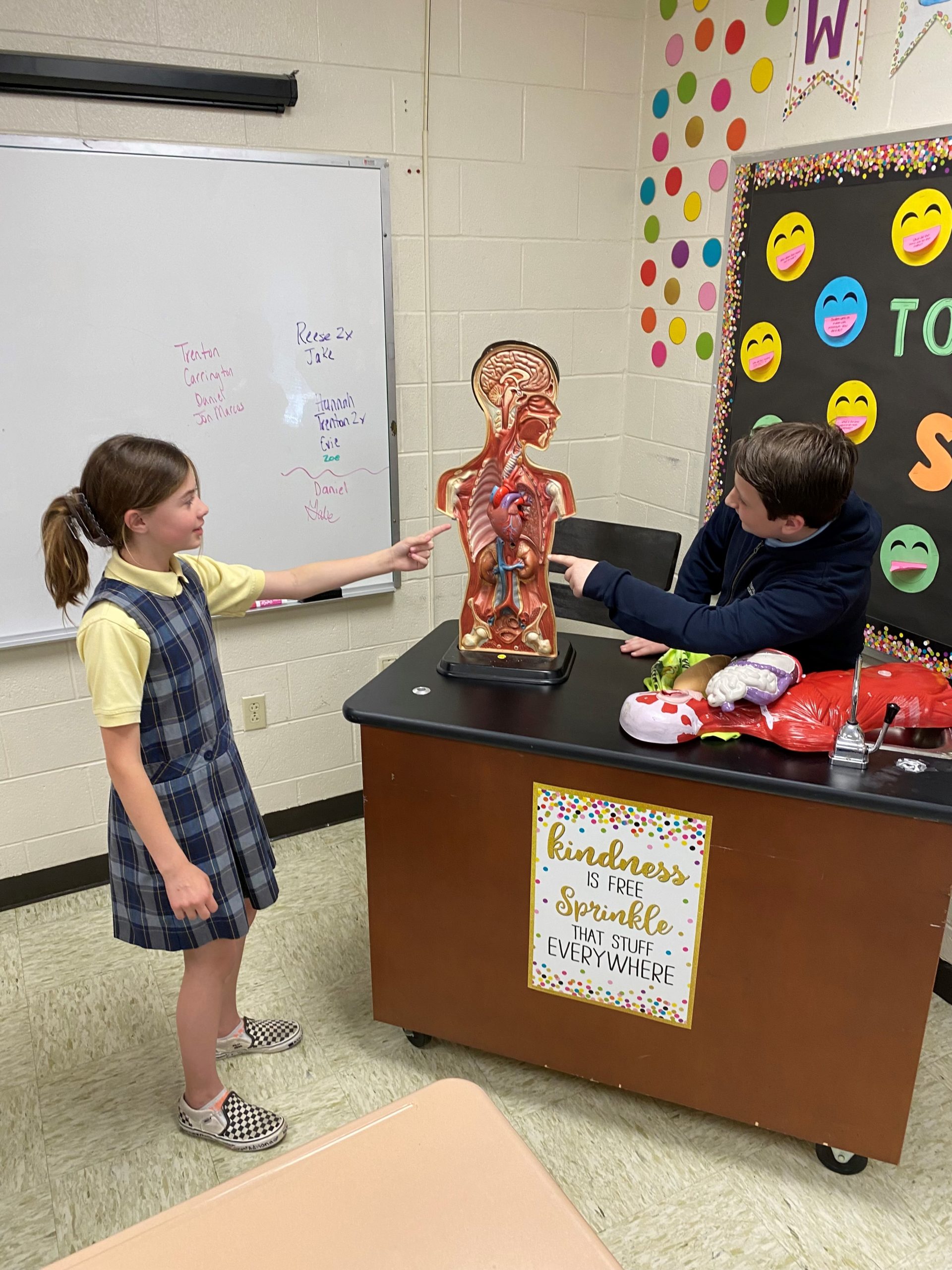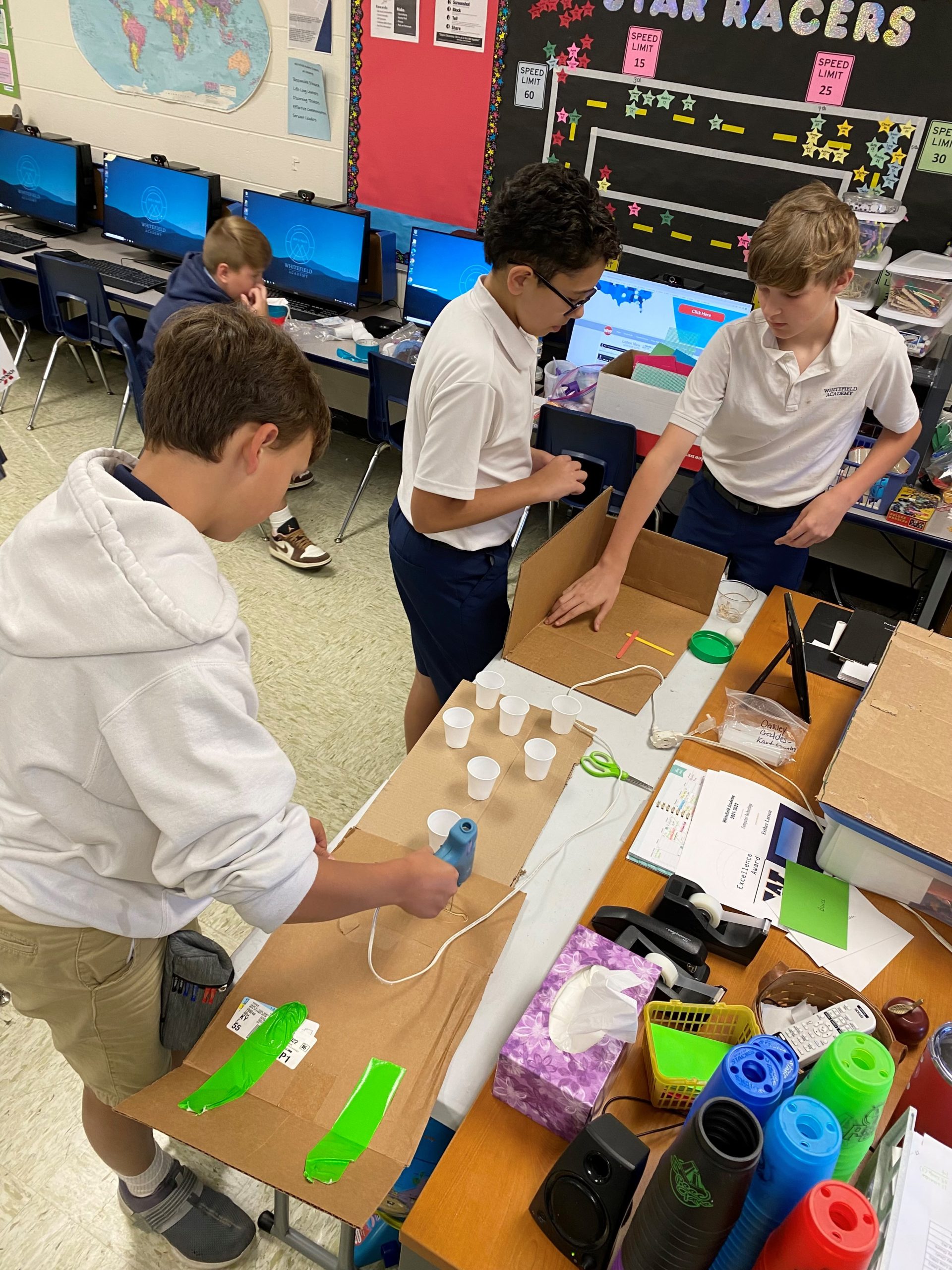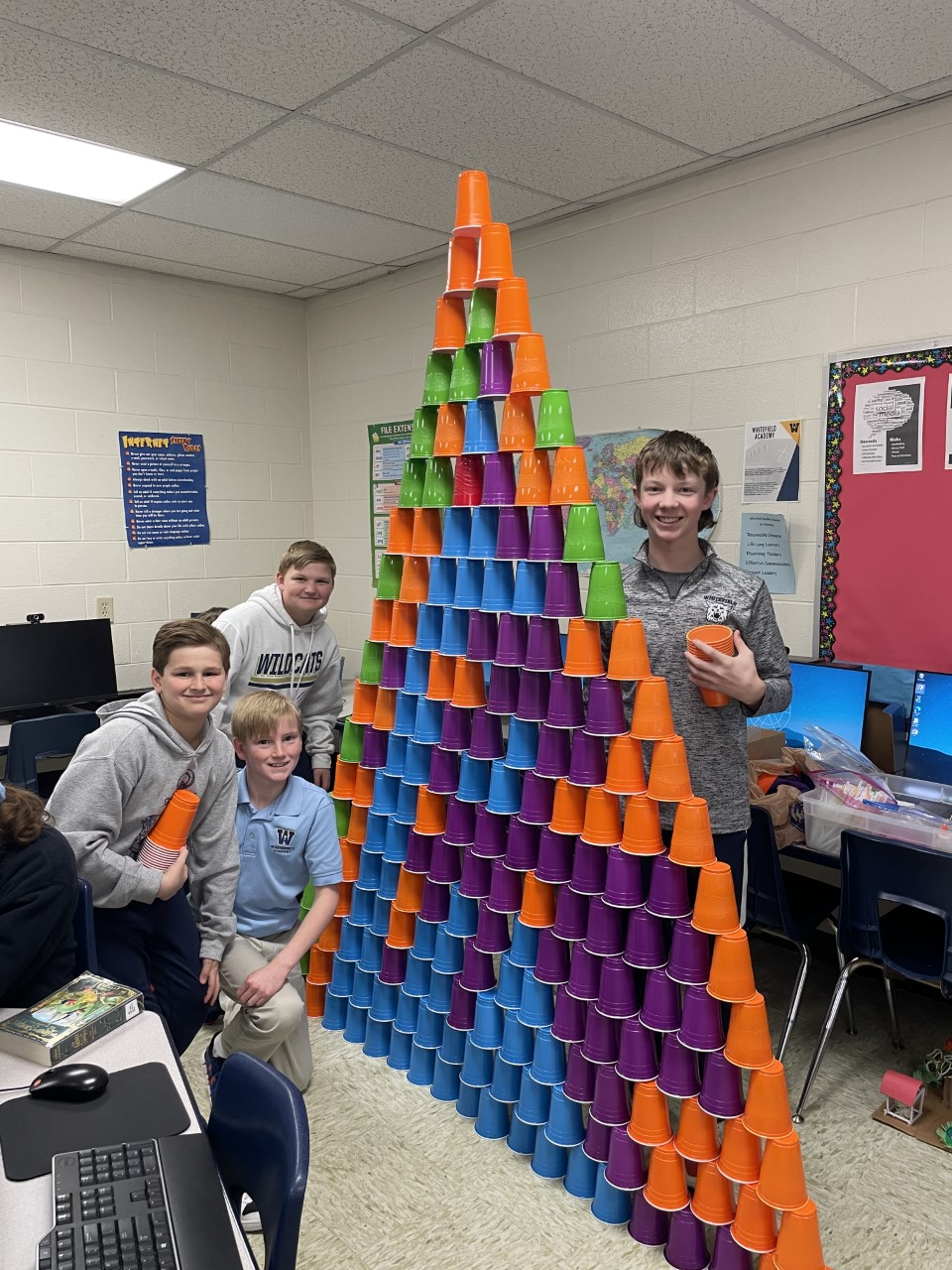 In Middle School we infuse these transformative years with a focus on organization, physical health and biblical principles. We challenge our students to become servant leaders, to be honest and trustworthy, and to love and respect others. The Bible is integrated into all subjects a student will learn at Whitefield. Our students deepen their understanding of the Scriptures in our daily Bible class.
Education
One of the important skill sets we try to develop during the Middle School years are organizational skills.
Middle School students have a block schedule: four classes on Blue Days, and four classes on Gold Days
Core academic classes include Math, Grammar, Literature, Bible, Science, and Social Studies
Special area classes include: Computer, PE, Spanish and Fine Arts (Band, Choir or Art)
Middle School students can participate in our extracurricular classes, such as Technology or Robotics, as well as sports
Physical Development & Athletics
Students are challenged physically.
We teach life-long practices of health, nutrition, and physical fitness
60%+ of the student body is involved in athletic programs
From the K-8 Principal
It is my goal to know each and every student and to partner with their parents and teachers in their education. Students in grades 6-8 actively learn in well-structured classrooms that are managed by subject certified teachers who love students and are dedicated servants of the Lord Jesus Christ. Whitefield strives to provide an education that is academically excellent and spiritually vital.
Whitefield Academy, above all else, seeks to honor God in all that we do.
We look forward to your visit.
Mrs. Renee Adkisson
K-8 Principal